I recently decided to add my tuppence worth to a "raw vegan fruitarian" discussion, ongoing on the UK Guardian newspaper website:

The Guardian Fruitarian Message Board

I do this occasionally, browse the internet to find relative topics to add fruitarian thoughts to, and naturally meet with varying degrees of success.

What gets me most, is just how few people are able to argue their point in a rational manner, typical responses I come across are "that's just plain crazy", or "you're a fruit cake".. Instead of saying why it is that points I might put forward are supposedly loopy, they will avoid the issue altogether by dismissing it entirely and resorting to petty name calling.

This particular discussion, is not especially different to many others I've joined briefly over the years.. Trying to get the skeptics to address individual issues is pretty pointless.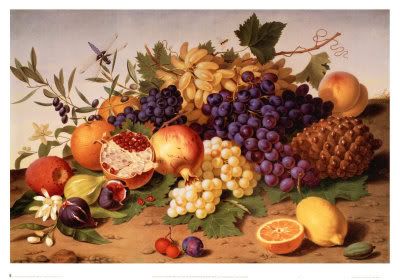 Fruit - The highest of all foods. For mental, physical and spiritual wellbeing - The garden of Eden diet.
One guy just said my morals are wrong. Sure, anyone is entitled to believe that another's morals may be wrong, but if it were I, I would try my darnedest to state clearly why I thought any given set of morals were or weren't wrong.
Oh well.. I lost no sleep over it, and on the plus side, there were definitely a couple of people in the discussion that were at least open to the idea of an all fruit fruitarian diet.. It looks like one of them, at least, even has the promising potential to join the ranks of fruitarians, and is already supportive toward fruitarianism.. [Voluspa, if you are listening. You made my visit to the discussion worth while]
Well..
As always..
Peace to All,
Mango.