To find the aroma of durian offensive, is a sure sign of ones inner toxicity
Now I've said it before, and I'll no doubt be saying it again, after, that is, that I've said it once more now, here..
Durian smells good!!
Now, in my opinion, that's a gross under-exaggeration.. There are few other smells in this world that are as enticing and appealing as that of durian..
It has a sweet fragrance that to give it full credit, is frankly beyond comparison..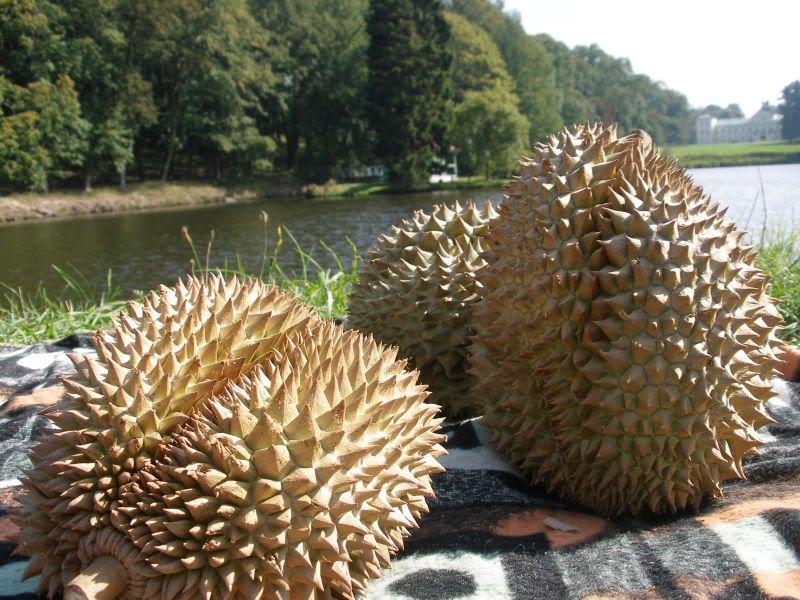 So it saddens me a little when some people make a derogatory comparison, and find the smell offensive.. I have to ask myself, why might this be? Comparing it to sewage or rotting stewed onion dumplings, dog mut (pardon my albanian), or whatever else creatively negative they are able to come up with?
Just yesterday I was walking past a couple of paper-bark trees that are in flower.. They're just outside our apartment... Anyhow, this one fellow walked by and commented on the awful stench in the air. I knew immediately he was referring to the very pleasant odour of the paper-bark flowers.. (incidentally, one of my most favoured flower fragrances!)
This guy is, I know, a heavy drinker and smoker..
I'm sure, no doubt, he would feel like vomiting if I were to put a piece of durian under his nose..
And yet, he would find appealing the stench of a burning cigarette, the burning smell of fatted animal flesh, stewing in its own juices, or the mould stench oozing from blue veined cheese..
Walking past a butchers, or a fishmongral (sp.intended!), or a fried fast food chip pizza burger restaurant, is barely bearable for myself or kveta anymore, even the once appealing smell of fresh bread is no longer appreciated..
Toxic people like dead smells. They like the smell of perfumes and aftershaves, soaps, shampoos.. Often I've heard the comment of how "fresh" newly washed (in washing powder) sheets smell, when the fundamental truth of the matter is that they reek of toxic chemicals.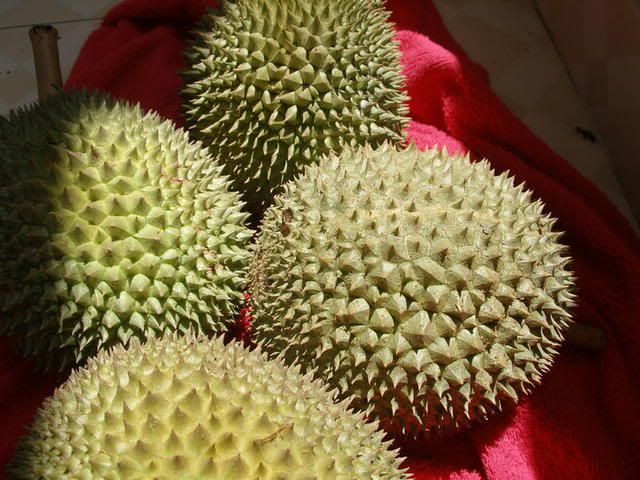 The sense of smell changes as one cleanses and purifies ones physiology through fruit eating, and as a consequence you start to fully see things in a new light... Things that may have once smelt perfectly normal and acceptable, become no longer tolerable.. And on the other side of the coin, smells that we may not have once appreciated, or only very slightly, suddenly take on such a life giving aroma, that we wonder why we have never given them credit before..
I have yet to meet someone eating mostly fruit, that does not enjoy the scent of durian.. I am totally convinced that
should someone find the aroma of durian offensive, then this is a sure sign of their own inner toxicity
..
I consider myself highly fortunate that I had already undergone a good deal of cleansing before encountering durian for the first time.. I wrote of that experience here:
My first encounter with a durian
..
Peace,
Mango