I speak 5 or more to varying degrees of fluency (at least to conversation level), and I am just starting out on my 6th.. If you want to learn along with me, I am posting free lessons in a blog.. I just published the first lesson..

The blog's here: LearnCzech.blogsome.com

As you can see, the language is Czech.. Kveta will be my guide.. I hope to find out an easy way to share sounds in the lessons too.. so I can talk the words and phrases I'll be learning.. Does anyone know how to record simply sound files (using just a laptop?), and how/where to store them for free on the internet??

Eat fruit, be cute,
Mango.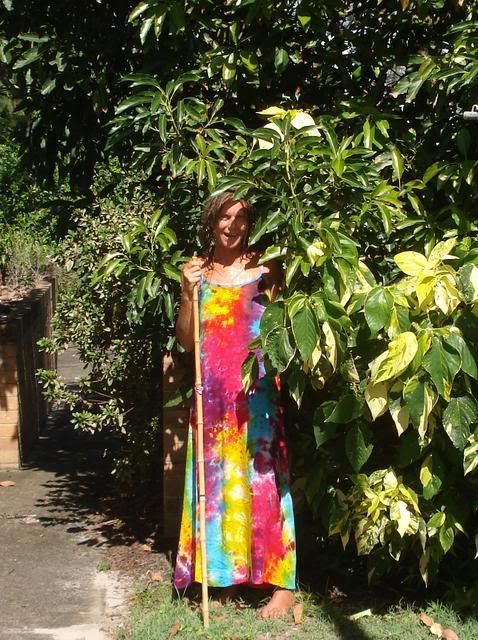 - Picture is of kveta in her self designed and made rainbow dress, standing under an avocado tree she planted from seed in Evans Head..
Blogged with Flock