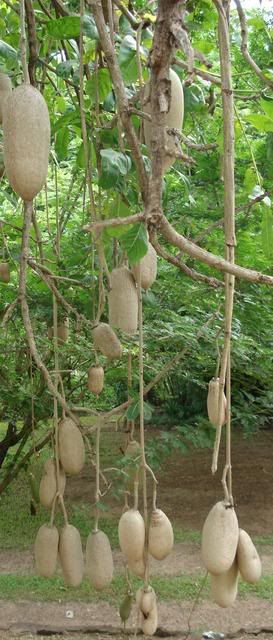 Well.. So far there are no comments guessing the name of the mystery fruit number 1.. So that mystery is still open to be guessed at!!

Well.. this one is probably even more bizarre.. It is a fruit, but not actually edible.. - At least not in it's raw ripe fresh state - At least not by humans.. (Although I have seen a documentry showing giraffe picking them from the trees and just chew chew chewing on them.. - Fascinating viewing!!)

They're rather hard and don't really look too appealing to me, but they certainly do look interesting!!

Anyone care to hazard a guess what they are??

If no one guesses correctly, Ill post the answer later.. but not until you've had a chance to think about it.. (same goes for the first one).

Well, what do yous' all reckon??

Hugs,
Mango.