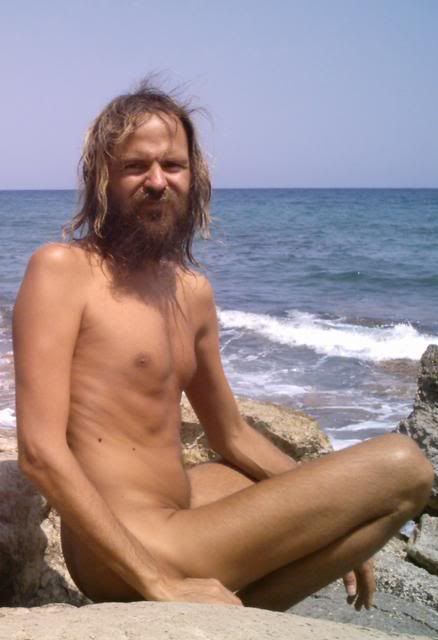 Let me tell you why I don't do them..

For starters, they are not fruit.. Much as many might classify them as such..

And as a fruitarian, I try to avoid eating the seed of a plant, unless it is so intricately entwined with the fruit itself, that eating it together with the fruit is pretty unavoidable. (as is the case with pomegranate, tomato, passion fruit, kiwi, etc etc). In these cases, I see the seed as ultimately benefiting from or profiting through being swallowed unavoidably whole, as the digestion process will actually help kick start whatever enzymes are in the seed needed to get it germinating. Thus the deal is symbiotic for both us, and the plant.

However, there are other reasons too..

You may not be aware of this, but I believe all natural fresh ripe and ready foods eaten mono on an empty stomach, have what a group in France have christened an "instinctive stop"..

I've studied their philosophy somewhat (more on that in another blog entry), and certainly can't say that I am in agreement with it in it's entirety, but certainly there are aspects of it that are worthy of consideration.. The instinctive stop being one such item..

The instinctive stop is recognisable through a change in flavour.. It can bring on tingling sensations, or burning sensations, or just subtle changes in flavour of the fruit, rendering the fruit in question no longer as appealing as it was at the beginning of the (mono) meal..

An easy example of this, that you are probably already familiar with, is the burning sensation you might get if you eat too much pineapple.. That is your body telling you "Stop!.. Don't eat anymore.. that is enough now.."..

But the "stop" may be more subtle.. it may just be that whatever it is you are eating, suddenly becomes less appealing to you. Listen to these signs, as your body is telling you in it's own way, that it is finished with that now..

Compare this with any cooked food, - there is no instinctive stop with cooked or processed foods.. Eat chocolate, and your body will scream out insatiably "more more!".. It is easy to push things over the limit, overdo things, and consequently render yourself sick.. In fact, the intellect has to kick in and say "That's enough now! Break it up", because if it doesn't, the intellect knows the consequences..

But that's not how it should be.. The body should always be the one that decides..

On a fruit diet (keeping things simple and not over mixing as many raw fooders habitually do), you are safe to keep eating until the foods appeals no more.. There is no chance of putting on weight, or making yourself sick through over eating (provided the fruit is truly fresh, ripe and ready to eat without bruises or mold).

So.. Back to the nuts.. Did you know that pretty much ALL commercially available nuts are heat treated. I can think of no exception...

As such, there is no "instinctive stop" with nuts.. And your body will crave the addictiveness of them, thus be unable to truthfully tell you that enough is enough..

There have been times that I have found and eaten freshly fallen nuts directly from under the tree. These are commonly called "wet nuts" (due to them still being fresh and moist and soft), and they differ tremendously from the commercially available "dry nuts".. I can honestly report, that after eating 2 or 3 "wet" walnuts, I got a clear recognisable feeling of taste change, and the food became unappealing, just as it is supposed to.

Drawing from another experience, I think it was Christmas 2001, I was working night shift at the post office sorting department. Throughout much of the day I slept, and late afternoon, evening, with it being too cold outside (this is back in the UK, snow on the ground etc.etc.) I minimized my shopping and thought I'd sustain myself on predominantly nuts. I think I must have devoured about half a kilo of nuts (weight with the shells) every day for 2 weeks..

The consequence, I made myself sick sick sick.. My body struggled to cleanse itself, and basically knocked me out for about 3 weeks.

Fruit would never do that!

____________________________________________
Thanks to Fruktoed for a small russian translation:
____________________________________________
Перевод:
Что касается другого прошлого моего опыта, я думаю это было рождество 2001 года, я работал в ночную смену на почте, занимался сортировкой. На протяжении всего дня я спал, и после обеда вечером, становилось слишком холодно на улице (это происходило в Англии, снежная погода и т.п.) Я решил сэкономить и думал продержусь преимущественно на орехах. Я думаю что поглощал около пол кило орехов (вес вместе с скорлупой) каждый день в течении 2 недель.

В следствии чего я заболевал все сильнее и сильнее. Мое тело боролось с очисткой самого себя и в сущности я вырубился на 3 недели.

С фруктами никогда ничего подобного не могло бы случиться!
____________________________________________

Make no bones.. Commercially available nuts, or any dried nuts, are cooked food, they are as moreish as some cooked foods, and the consequences are the same... Intoxication!!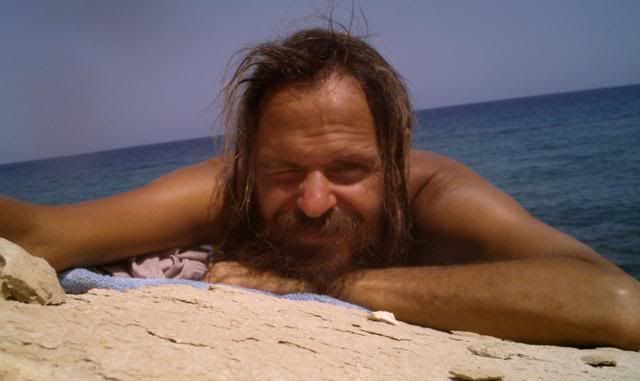 Blogged with Flock