Some years back, a decade or so ago, I was living in a French vegetarian/vegan community up in the mountains close to the Spanish border.

A community called Douceur et Harmonie, at a place called El-Faitg.

There was this elderly woman there, the founder of the community, her name was Viviane.. If she's still in the same body today, then she would be in her 90s by now..

Anyhow, Viviane had this theory that we all had different physiological/nutritional needs, and that some of us just could not live well on an all raw vegan diet, let alone solely fruit..

I recall she wrote about it making a comparison to how the horse chestnut tree and the sweet chestnut tree, although looking similar, had very different needs as far as their soil was concerned.. one preferring it more acidic than the other, or something similar..

She said the same was true for humans, in that we may all look similar, but that our needs were actually different..

But her logic was clearly fundamentally flawed, and as much as she may have been right that horse chestnuts and sweet chestnuts looked similar, they were still nevertheless 2 completely separate species.. Like she was comparing Pandas to Polar bears.. Had she compared sweet chestnut tree, to sweet chestnut tree, she would have seen that they all had the same basic requirements..

Similarly (sort of), ancient ayurvedic philosophy, divided humans up into 3 main body types (or doshas as I believe they called them), each with different nutritional requirements (pitta, vatta and kapha).. and the more modern version, especially since the advent of the book Eat Right For Your Type by Peter J. D'Adamo, divides people up depending on their blood type.. (The theory goes that people with "Type A" blood are best off as vegetarians, while people with "Type O" blood are natural born zombie flesh eaters. and the "Type B's" are somewhere in the middle, needing cheesy yogurt lasagnas no doubt..

But I propose that they are all wrong.. We are far more similar than any of these philosophies care to admit..

Of course at any given point in time, our individual requirements may differ, but overall we are all fundamentally physiologically alike.. Are stomachs and hearts are generally in the same places.. as are our kidneys liver and lungs.. all serving the same anatomical purposes..

What the ayurvedics, and the blood type diet people are seeing, is apparently different types of people.. but these apparent different types, are just different bodies having been consistently abused in different ways..

Once the body returns to a truly good state of health, it will become clear how those seeming differences were nothing more than self inflicted, and that we are truly all fruitarian.

Nothing will sustain us, maintain us, nurture us and help us evolve as a species more than returning to a fruit centered diet.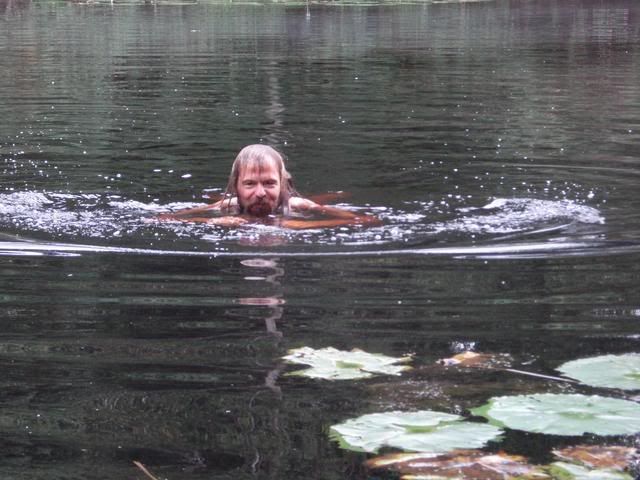 hugs for all,
Mango the Fruitarian
Blogged with Flock