I've lost count how many times I've been asked the question: "Where do you get your protein from?".

I think the thing one should realise, is that much of nutritional science is really only good marketing ploys.

We are brain washed and hoodwinked into believing certain things are true about what we should and shouldn't be eating, that we rarely actually stop to consider whether what we are lead to believe is truth, really is.. truth..

Protein is one of those things that we all tend to think we know about.. The meat marketting board has been telling us for decades that the human body is built up on protein, and that meat contains protein, and ergo, we should eat meat in order to get that protein.. And the flesh industry has been very powerful and influential in selling its wares through clever pseudo scientifical advertising disguised as fact.

Looking at things from a purely common sensical view point, one might wonder how an elephant managed to get so big and tough eating just plant matter.. I guess they are fortunate that they are unable to understand the pseudo science we as humans, are fed from childhood on..

The human race, I suspect, suffers more from over indulging on high protein foods, and is afflicted far more with excess protein intake than from too little of it.

Yeah, I am no scientist, I'll be the first to admit, but when was the last time that you actually met anyone that suffered from too little protein in their diet? I suspect that anyone that would be suffering from too little protein, would have to be on a malnourished, more or less starvation diet, to be doing so..

Contrary to what many might believe, fruit actually does contain amino acids, the building blocks of protein.. And a broad range of different types of fruits, I am told, can contain anywhere from about .8 to 2.5% protein.. And when one takes into consideration also, that the supposed time of life when the human body needs the most protein, is during the first years of ones life, when the diet naturally should consist of just mothers milk, and that the protein content of mothers milk is said to be roughly 1.5% protein, it would seem that fruit would be the ideal food.. Covering our protein needs to a degree of perfection that the excessive amounts of protein in meat clearly could never do..

Anyhow.. all this is hearsay, and as I said, I'm no scientist.. I cannot stand and say with conviction that any of those figures I just wrote are correct, I have no microscope to verify these findings, and I wouldn't recognise a protein f it hit me in the face.. Instead, I have my own proof from my own experience.. feeling better now on a fruit diet, than I ever felt on any other diet. and feeling far healthier and younger for it too..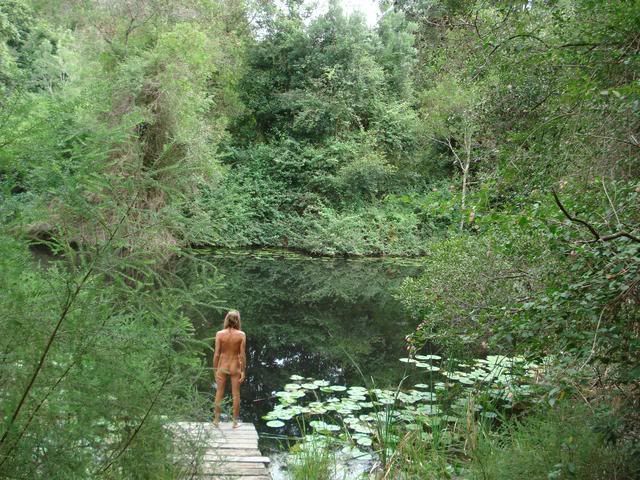 Try it.. if you are persistent, you won't regret it..

Hugs,
Mango.
PS see also my list of Frequently Asked Questions..
Blogged with Flock